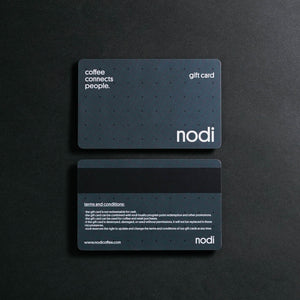 Gift Card

Face value: $100
Expiry Date: 31/12/2024

Terms & Conditions:
1. The gift card is not redeemable for cash
2. The gift card can be combined with nodi loyalty program point redemption and other promotions.
3. The gift card can be used for coffee and retail purchases.
4. If the gift card is destroyed,. damaged, or used without permission, it will not be replaced in these circumstances.
5. nodi reserves the right to update and change the terms and conditions of our gift cards at any time.